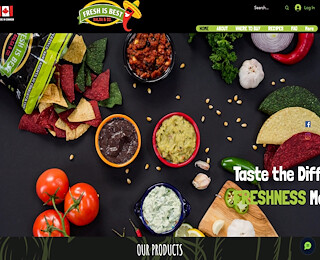 Purchase the freshest Mexican salsa at wholesale prices when you look for the Fresh is Best logo in your grocery store. Our salsa and dips are made from the freshest ingredients obtainable to bring you the authentic flavor of the southwest- and there's nothing added to our products to take away from their nutrition or taste.
Mexican Salsa Wholesale
Fresh Is Best Salsa & Co.
2503777555
1425 Cariboo Place, Kamloops, BC V2C 5Z3
View Larger Map